Do people who prepare for events visit you to find the right gear? Give them the best and only patented bib fastener solution in the world. (That's NOT a magnet)
We have just hit over 100 run specialty stores. Removed over 4 million safety pins. Saved over 1 million garments from holes.
-Great impulse item
-AOV $40
-Small display allows maximum ROI for space
-Free floor sticker included with every order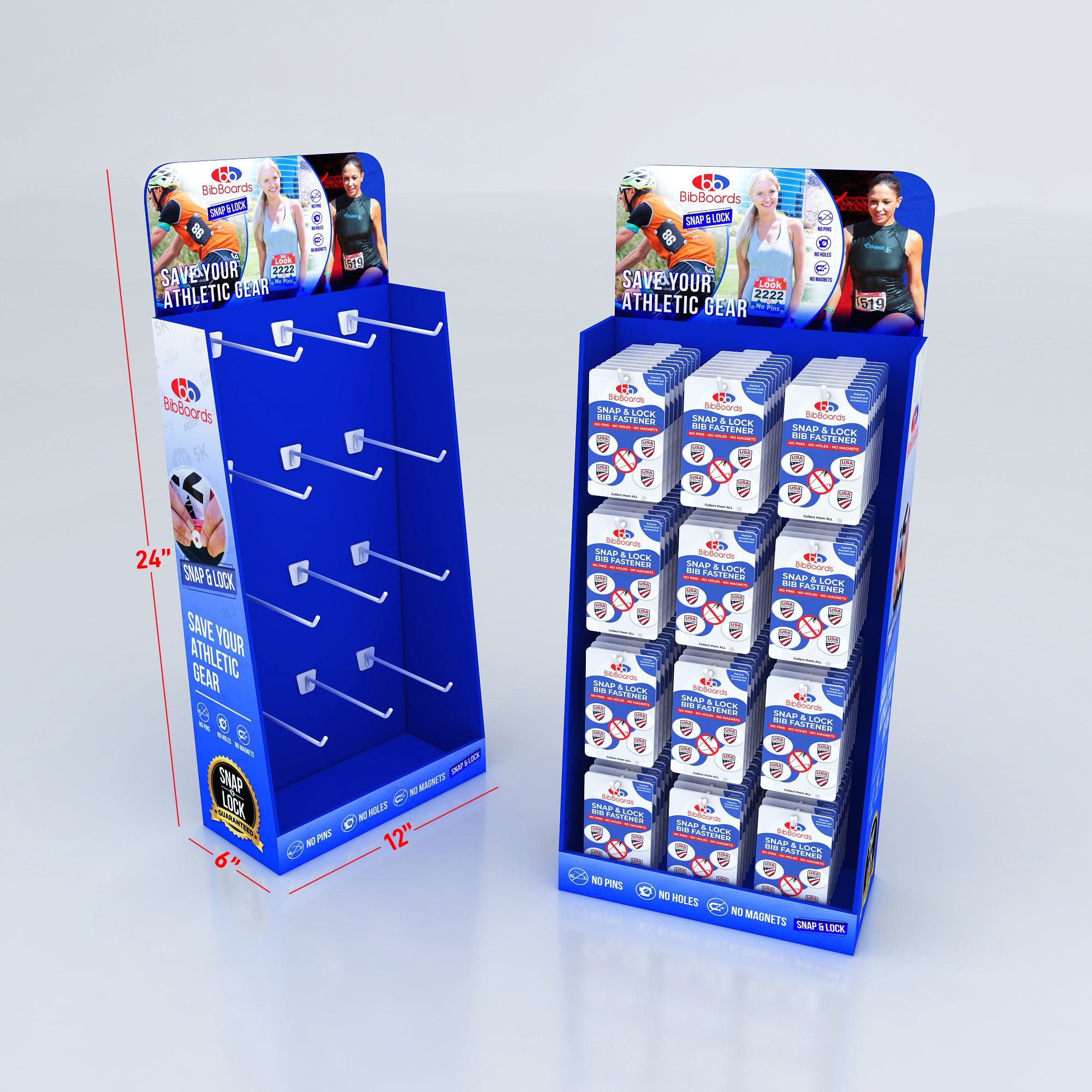 Join the NO PIN Revolution. Fill out the form and one of our reps will reach out to you to get set up. It takes 3 minutes.